Usablenet is proud to announce that long-time clients Xoom and Omni Hotels and Resorts are among this year's W3 Award winners.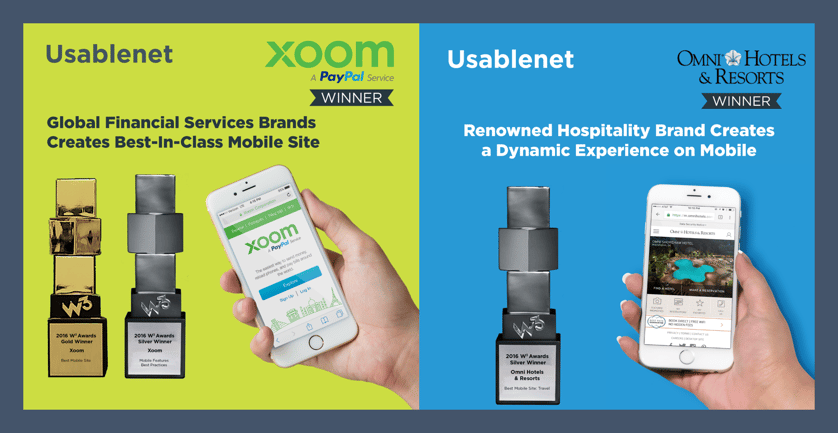 The W³ Awards honors creative excellence on the web, and recognizes the creative and marketing professionals behind award winning sites, videos and marketing programs. Small firms are as likely to win as Fortune 500 companies and international agencies. The award is judged by the International Academy of the Visual Arts based on creativity, usability, navigation, functionality, visual design, and ease of use.
The 11th Annual W3 Awards this year named Omni Hotels and Resorts a Silver award winner in the Mobile Websites and Apps category for Travel. Xoom (whose mobile site was honored in 2015 as well) was awarded Gold in the general Mobile Websites and Apps category and Silver in the Mobile Features Best Practices category.
Usablenet is thrilled to be a part of clients' widely recognized digital and mobile excellence. For more insight on our work with these clients, read our Xoom Case Study and Omni Case Study.