UX is a key differentiator in mobile experiences. One of the best ways to create customer delight is to provide an exceptional user experience across channels, products and services. Delight is achievable, because UX relates to the emotion and connection a user feels when using an application.
In this webinar, Adrian Green, Director of UX at Usablenet, the leading mobile technology company, discussed the four principles that guide design for mobile experiences. During the discussion he outlined strategies to increase engagement, improve user productivity and ensure high-performing mobile experiences.
Benefits of watching this webinar:
Understand key considerations within each UX principle;

See the connection between application of the Principles and real-world scenarios and results; and

Learn to recognize the impact of each of the Principles on your existing user experience, and how to address it.
Now ask yourself, does my mobile site follow the guidelines for the best user experience?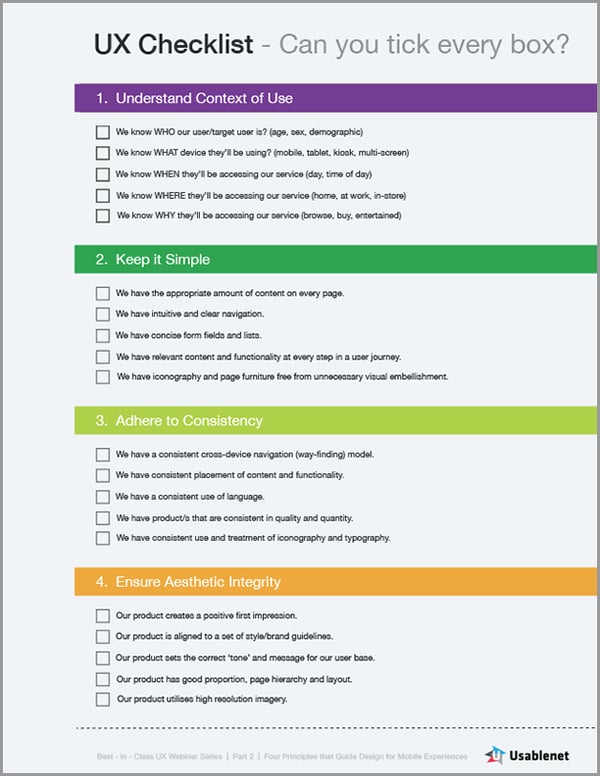 Use our handy Checklist to see if your site needs a UX refresh.
Watch the full length webinar recording here.