On April 21, Google will start to rank search results based on the mobile-friendliness of the site. Are you ready for this important change?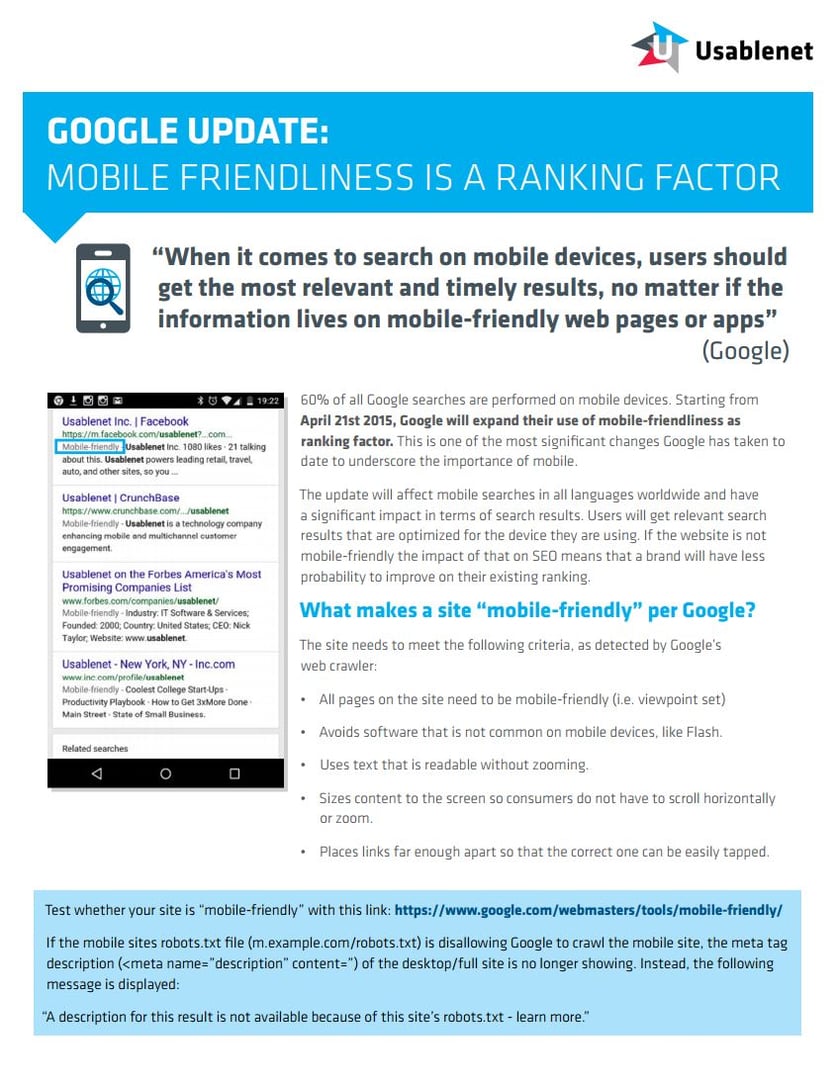 In short, here's what you need to know about the new ranking approach:
Mobile sites must allow the GoogleBot to crawl the mobile site
All pages on the site need to be mobile-friendly (I.e. Viewport is set)
Websites not properly optimized for mobile will be penalized and will be reduced in the ranking of mobile search results.
To learn more about what Google means with mobile-friendliness, how to approach April 21st and what Usablenet can do to help you view the full 2-page white paper here: Google Mobile Friendliness Fact Sheet