By: Roland Campbell, Director, Solutions Engineering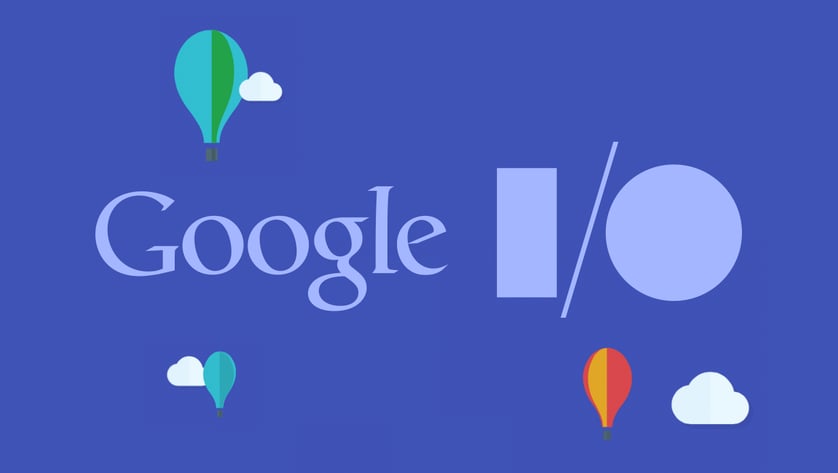 The quality of presenters and topics at Google I/O is the highest I have ever seen at a business conference. Having attended most of the big conferences, including those hosted by Microsoft and Gartner, I found the technical depth at Google I/O to be mind boggling. This conference was different from others in intensity and in its pure content, which offered insight and value you simply can't afford to ignore.
Among all the rich and valuable content at Google I/O, some major announcements in particular struck me. Any one of the products announced could inform your mobile strategy, but six of them stood out as some of the key takeaways of the conference as a whole.
1. Android-L
This coming version of Android has bunch of geeky things imbedded, like a new runtime environment and new APIs. These new additions contribute to an operating system that uses less resources, and less resources also mean longer battery life (Early tests have shown an improvement of up to 20% in battery life length). New APIs also mean that older APIs are deprecated, and that you will have to port your current Android app. Most importantly, the notification APIs have been changed. You will now be able to take direct action from notifications – no more launching the app.
2. Material Design
Along with the more technical additions is a brand new design guide, which Google calls Material Design. The design is impressive: flatter, more modern and more consistent (and since you have to port your app anyway, a redesign to meet the new guidelines is a smart and obvious choice.)
3. Wearables
The release of the new Android-based wearables was no secret – and trust me, you want one of these devices. The announcement included new watches from Samsung, LG and Motorola, and each conference participant was given their choice of the lot. The device acts as an extension of your phone, showing all notifications and allowing you to react to them. For example, if you get a new text, you can read it and reply via voice. You can also see your emails, and if you need to, you can have it open the app in context on your phone. You can even use the device as a remote shutter for the camera, which is great for those group selfies! These wearables are the perfect, easy-access extension to your mobile device.
4. Google TV
Google TV also got a lot of play at Google I/O. A Google TV essentially runs Android, can link to any Android device, and can run apps like Netflix and Hulu. Having tried to get into this space before, Google has now succeeded. This time they have some big time names signed up, including Samsung and Sony.
5. Android Auto
Along with Google TV was Android Auto. It is also an extension of the phone and provides all the features one would expect: navigation, music, phone calls, messaging and climate control. Importantly, it is also tightly integrated into the car hardware, with simple, fairly intuitive steering wheel controls and touch screen. With Android Auto, big name partners come into play again, including Ford, Dodge, Jeep, VW, Audi, Honda, KIA and a slew of others. It demoed great, but only time will tell whether it will be widely adopted.
6. Polymer
While Polymer wasn't announced at I/O, it had heavy play. Polymer is a development framework that supports building web pages from pre-defined "components," which are small bits of HTML and JavaScript that support a specific portion of functionality. While the HTML syntax used is not supported by all browsers, Polymer includes Polyfills that will provide support for those browsers.
However, while the concept is brilliant, this early release is not ready for mobile. For example, the tutorial at I/O created a single page that was 1.2 MB in size and loaded in 8.36 seconds on mobile over 3g. That's nowhere near enough speed. Obviously, Polymer needs more work before it is a viable solution, but it is still a fascinating piece of technology.
Of everything I learned at Google I/O, perhaps what is most worth passing on is the need for a well-rounded mobile strategy (which would also allow for use of all these exciting coming products!) Currently, there are an impressive 1 billion 30 day active Android users. To bring this into perspective, Apple projects a cumulative total of 1 billion IOS devices sold by 2018. 62% of all tablets sold worldwide are Android (not including Kindle Fire devices) and there are 300 million Chrome users on mobile. These are hard-hitting numbers. With Android drawing in this kind of audience, if you are global vendor focusing only on Apple devices, it might be time to re-evaluate your strategy.