Concurrent increases in tablet sales, coupled with general decline in PC and laptop sales, reflect a new consumer preference for the convenience and portability of tablet devices. Tablet's room for appealing visuals and comfortable information input mean that consumers are expecting engaging tablet experiences to help accomplish their goals. Meanwhile, the device's versatility is resulting in a wider adoption for various tasks, both in the home and on the go, easing task completion and facilitating streamlined e-commerce.
In our latest infographic, "Tablet Growth- What to Expect," Usablenet explores the broader tablet landscape, touching on everything from day-to-day usage and consumer behaviors to specific industry trends and international metrics.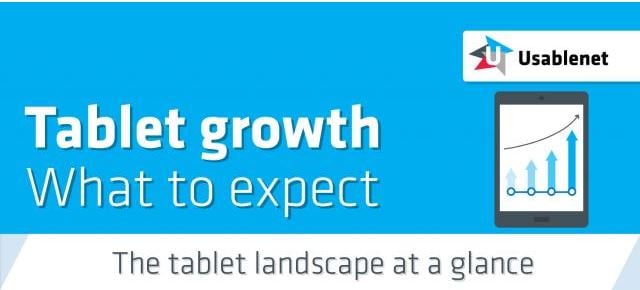 View the full infographic here: Tablet Growth.